DELIBERATE PRACTICE


- or: "How To Make Yourself A Genius"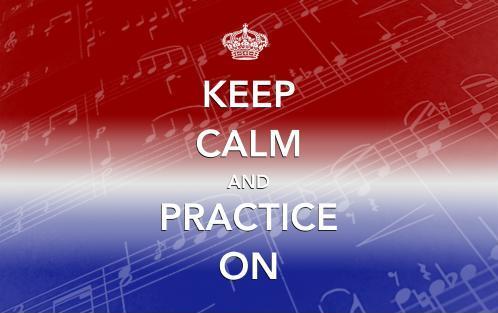 ---
DELIBERATE PRACTICE

- HOW DO YOU MAKE A GENIUS

?
[The power of DELIBERATE PRACTICE]
The question of whether geniuses are 'born' or 'made' was quite fully resolved years ago.

  And the answer is: "Geniuses are made, NOT born!!"
  Period.

  A big statement, but let's look at part of an article from the "The Making of an Expert" - THE HARVARD BUSINESS REVIEW in 2007, describing the findings of the largest research project on excellence ever launched: THE CAMBRIDGE HANDBOOK OF EXPERTISE AND EXPERT PERFORMANCE.
---
"Consistently and overwhelmingly, the evidence
showed that experts are always made, not born.

"These conclusions are based on rigorous research
that looked at exceptional performance
using scientific methods that are verifiable and
reproducible.
[Most of these studies were compiled
in: "The Cambridge Handbook of Expertise
and Expert Performance" - a 900 page tome.]

[click book below to purchase]

---
More on Practicing "Deliberately":

"One of Ericsson's* core findings is that how expert one becomes at a skill has more to do with how one practices than with merely performing a skill a large number of times.
"An expert breaks down the skills that are required to be expert and focuses on improving those "skill chunks" during practice or day-to-day activities, often paired with immediate coaching feedback.
"Another important feature of deliberate practice: continually practicing a skill at more challenging levels with the intention of mastering it."
[~ from Wikipedia]

---
"Made, not born" - What a relief!

  [So if some 'authority' says that 'science has proven' that genius is an 'x factor' and "some have it and some don't", you can refute that assertion by showing that science has proven the exact opposite!
"Some have it and some don't" has actually ruined many careers and lives and it's time to give this false idea the "yo-heave" forever!]

  The 'data mine', as mentioned above, is:  *"The Cambridge Handbook of Expertise and Expert Performance", a 900-plus page book which includes contributions from more than 100 leading scientists.
They have studied expertise and top performance in a wide variety of fields: surgery, acting, chess, writing, computer programming, ballet, music, aviation, firefighting, and many others.
The Harvard Business Review article I'm referencing here is a summation of that 900 page 'encyclopedia'.

And it concerns PRACTICING DELIBERATELY:
___________________________________________________________

DELIBERATE PRACTICE:WHAT IT IS AND HOW TO DO IT:

We now know that the deciding factor of 'GENIUS', by far, is: 'does the work get put in or not?'.

  So, given the willingness to do it, how do we get the best 'bang for the buck'? - The greatest increase in skill per unit of practice time? 
Well, that question, thankfully, has been verifiably answered also, and that answer is "DELIBERATE PRACTICE".  Let's break this term down:

  "DELIBERATE": Done consciously and intentionally:
--- Synonyms: intentional - studied - willful - purposeful
"PRACTICE":  Perform (an activity) or exercise (a skill) repeatedly or regularly in order to improve or maintain one's proficiency.
--- Synonyms: exercise - train - drill
---
So, we combine those two words into this term - and a definition:

'DELIBERATE PRACTICE'
"For practice to be coined "deliberate" the activity must be "effortful", intense, and involve full concentration.  
"The task which is to be completed must take into account preexisting knowledge and abilities, thus offering an appropriate difficulty level for the aspiring student.
"Immediate and informative feedback must be made available via the practice activity, and this feedback must be received and attended to in order to make accurate adjustments and correct errors, leading to the improvement of performance on the repeated tasks."
~ Ericsson, 1996; Ericsson, Krampe, & Tesch-Romer, 1993
---
This anecdote by virtuoso violinist NATHAN MILSTEIN illustrates this perfectly:
"Practice as much as you feel you can accomplish with concentration. Once when I became concerned because others around me practiced all day long,
"I asked [my mentor] Professor Mischa Auer, how many hours I should practice, and he said:
'It really  doesn't matter how long.
'If you practice with  your fingers, no amount is enough.
'If you practice with your head, two hours is plenty!'"
---
 Now here are some of the key elements of DELIBERATE PRACTICE: [from the "The Making of an Expert" - Harvard Business Review, 2007, and other sources]

  1] CONCENTRATION - ON A SPECIFIC GOAL FOR THE PRACTICE SESSION, WHICH IS SOMETHING NOT ALREADY MASTERED.

  2] AN EFFECTIVE COACH, OR 'DRILL SERGEANT'.

  3] DIGGING INTO MISTAKES AND CORRECTING THEM IMMEDIATELY - [also known as 'FEEDBACK'].

  4] PRACTICING AT PEAK INTENSITY FOR SHORTER PERIODS OF TIME.

  5] KNOWING WHEN TO SET YOUR OWN GOALS AND "PLAY" WITH THE SKILL YOU HAVE ACQUIRED.
_________________________________________________

We will go over these in depth on the following pages:
PART TWO - THE ELEMENTS OF DELIBERATE PRACTICE
PART THREE - "IT'S NOT HOW MUCH, IT'S HOW"
PART FOUR - "DP" & SELF-TRAINING

Also, to help you get started on this right away, here are more great deliberate practice resources for you to investigate
---