What you DON'T know about music education and training can KILL you: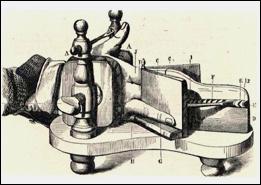 BAD MUSIC EDUCATION - "The Hidden Killer":

KILL me?

What does that mean? It means: "Kill Your Interest", "Kill Your Joy of Music" or even, "Kill Your Creative Spirit".

Let's fix this:

Do you have "music education" questions?  Well, I have answers!

  * HOW DO I MAKE THE ABSOLUTE MOST OF MY PRACTICE TIME?

  * HOW DO I LEARN TO REALLY, REALLY READ MUSIC, NOT JUST FAKE THROUGH IT?

  * HOW DO I LEARN NEW MUSIC RAPIDLY AND RETAIN IT FOREVER?

  * IS A MUSICIAN ACTUALLY AN ATHLETE? - Yes. Find out how and why, and how you can use this to your advantage.

  * IS THERE SUCH A THING AS ACQUIRING PERFECT PITCH?  IF SO, HOW IS THAT ACCOMPLISHED?

  * THE "10,000 HOUR RULE": VALID? or BOGUS?

  * HOW DO I GET GOOD, REALLY GOOD, OR EVEN GREAT, IN THE SHORTEST AMOUNT OF TIME?

  AND FOR SONGWRITERS:

  * DO I HAVE TO WAIT AROUND FOR SOME 'MUSE', OR ARE THERE WAYS TO TRULY "BE CREATIVE" AT WILL?

  * WHAT ABOUT CRITICS, "INNER" AND "OUTER"?  HOW DO I GET THE "INNER CRITIC" TO KNOCK IT OFF?  AND HOW DO I DEAL WITH THE "OUTER" ONES?

  * HOW DO I PUT MUSIC AND LYRICS TOGETHER APPROPRIATELY FOR ABSOLUTE MAXIMUM IMPACT? [yes, there ARE time-honored methods that many of the greats use, but will still make YOUR songs sound like YOU and not everybody else.]

  * HOW DO I MAKE THIS LITTLE HOME STUDIO OF MINE, CAPABLE OF PUTTING OUT MASTER QUALITY PRODUCT?  [yes, that can be done too, and you DON'T have to spend $100,000 to do it! Or even $10 thousand, or even $1000!  Would you believe a less than a few hundred - or ZERO $, depending on what you ALREADY have.. Really!]

  * WHAT ARE THE BEST INDUSTRY PRACTICES - LEGITIMATE AND SAFE CHANNELS - TO GET MY MUSIC OUT THERE AND GET FAIRLY RECOMPENSED FOR IT?  [And.. how to spot and reject "song sharks" and the like]

  AND FOR PERFORMERS:

  * HOW DO I PRESENT MYSELF ONSTAGE SO AS TO SPELLBIND AN AUDIENCE - EVERY TIME?

  * HOW DO I EXPAND MY SINGING RANGE?

  * HOW DO I "FIND" THE MEANING AND EMOTION OF THE SONG AND COMMUNICATE THOSE MEANINGS AND EMOTIONS TO AN AUDIENCE?  [yes, a great song usually has multiple elements, and no matter how great your singing technique, without the above skill, the audience will be left cold.]

  * AND - CAN I MAKE A LIVING, A GOOD LIVING, DOING THIS CRAZY THING THAT I LOVE??

 As mentioned above, I found some real answers to those questions, and others.. And I continue to search for and 'unearth' the best material I can.
I believe I can answer your questions.  You have come to the right place.
The purpose of this site is to see that this music education knowledge, information, and routes to expertise get relayed to you, to really help you become the best musician you can be!

  Let's MAKE MUSIC BETTER!!
---