What you DON'T know about music education and training could KILL you: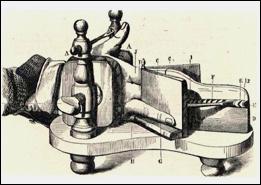 BAD MUSIC EDUCATION - "The Hidden Killer":

  KILL me?

  What does that mean? It means: "Kill Your Interest", "Kill Your Joy of Music" or even, "Kill Your Creative Spirit".

  Let's fix this:

  Do you have "music education" questions?  I have some real, useful answers:

  [IMPORTANT NOTE: The underlined blue-text entries are LIVE links. They will take you to pages I've "curated" with the best, useful info I know.  The plain black text lines are subjects which are being worked on, and which will go "live" in the near future. In the meantime, take a look around the site, and enjoy and try this knowledge out. ~ thanks, GSH]

  * HOW DO I MAKE THE ABSOLUTE MOST OF MY PRACTICE TIME?

  * HOW DO I LEARN TO REALLY, REALLY READ MUSIC, NOT JUST FAKE THROUGH IT?

  * HOW IS A MUSICIAN LIKE AN ATHLETE? - Find out how and why, and how you can use this to your advantage.

  * THE "10,000 HOUR RULE": VALID? or BOGUS?

  * HOW DO I GET GOOD, REALLY GOOD, OR EVEN GREAT, IN THE SHORTEST AMOUNT OF TIME?

  AND FOR SONGWRITERS:

  * DO I HAVE TO WAIT AROUND FOR SOME 'MUSE', OR ARE THERE WAYS TO TRULY "BE CREATIVE" AT WILL?

  * WHAT ABOUT CRITICS, "INNER" AND "OUTER"?  HOW DO I GET THE "INNER CRITIC" TO KNOCK IT OFF?  AND HOW DO I DEAL WITH THE "OUTER" ONES?

 * HOW DO I PUT MUSIC AND LYRICS TOGETHER APPROPRIATELY FOR ABSOLUTE MAXIMUM IMPACT? [HINT: THESE TIME-HONORED TOOLS HAVE BEEN APPLIED IN EVERY GENRE FOR CENTURIES]

  * HOW DO I MAKE THIS LITTLE HOME STUDIO OF MINE, CAPABLE OF PUTTING OUT MASTER QUALITY PRODUCT?  [yes, that can be done too, and you DON'T have to spend $100,000 to do it! Or even $10 thousand, or even $1000!  Would you believe a less than a few hundred - or ZERO $, depending on what you ALREADY have.. Yes, the info exists and we have it.]

  * WHAT ARE THE BEST INDUSTRY PRACTICES - LEGITIMATE AND SAFE CHANNELS - TO GET MY MUSIC OUT THERE AND GET FAIRLY RECOMPENSED FOR IT?  [And.. how to spot and reject "song sharks" and the like]

  AND FOR PERFORMERS:

  * HOW DO I PRESENT MYSELF ONSTAGE SO AS TO SPELLBIND AN AUDIENCE - EVERY TIME?

  * HOW DO I EXPAND MY SINGING RANGE?

  * HOW DO I "FIND" THE MEANING AND EMOTION OF THE SONG AND COMMUNICATE THOSE MEANINGS AND EMOTIONS TO AN AUDIENCE?  [yes, a great song usually has multiple elements, and no matter how great your singing technique, without the above skill, the audience will be left cold.]

  * AND - CAN I MAKE A LIVING, A GOOD LIVING, DOING THIS THING THAT I LOVE??

  As mentioned above, I found some real answers to those questions, and others.. And I continue to search for and 'unearth' the best material I can.
  I believe I can answer your questions - The purpose of this site is to see that this music education knowledge, information, and routes to expertise - get relayed to you, so you can actually become the best musician you can be!

  Let's MAKE MUSIC BETTER!!
---