Songwriting Tips:
Lots
of Them...
HAS THIS EVER HAPPENED TO YOU??
SONGWRITER'S BLOCK!!!!

---
    STYMIED?  Here are some songwriting tips which may be of use to you:  They include some basic music theory [Don't worry - They are as simple as the alphabet or the counting of numbers.]
    Also: some general "rules of thumb" which I know you will find helpful.

---
Songwriting Tips - General:

---
     ON THE NEED FOR FAMILIARITY IN ART, AND MUSIC:
    "A work of art must in some way model or demonstrate a possible human situation or experience. Otherwise it will not evoke a response."

    "DOES MUSIC [or songwriting] HAVE ANY "RULES"?

---
    This is what the great LEONARD BERNSTEIN has to say on this:

    "All music—whether folk, pop, symphonic, modal, tonal, atonal, polytonal, microtonal, well-tempered, ill-tempered, music from the distant past or imminent future—all of it has a common origin in the universal phenomenon of the Harmonic Series."
    — LEONARD BERNSTEIN - from "THE UNANSWERED QUESTION" - The Harvard Lectures
     [see diagram of how all strings vibrate, below - this is the "origin" of the Harmonic Series]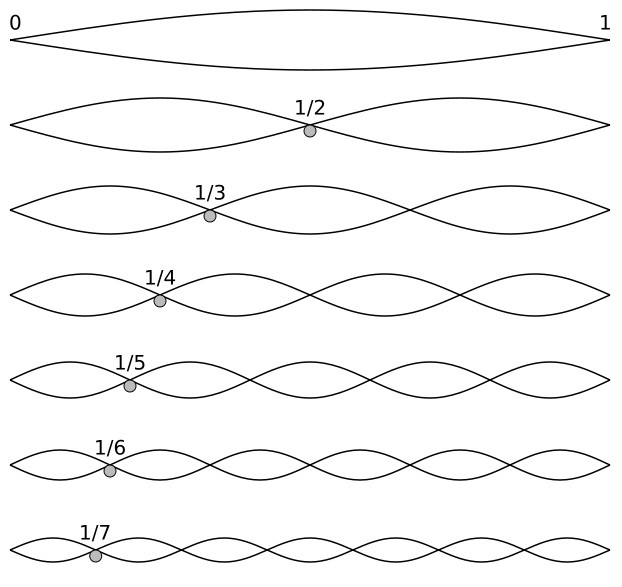 ["aside": I've started listening to his Harvard Lectures, and, wow!  Are they intriguing and compelling!   I recommend you do the same:  Even if you are not an "academic", you CAN get some great insights from them, if you carefully get all the unfamiliar words defined as they come up.  This isn't hard, just keep one or more dictionaries open by your side, or on a separate tab.]
---

---
THE SOFTCOVER PHYSICAL BOOK IS BACK IN PRINT! - Available at Amazon.
---
And still more [actual and unsolicited] rave reviews for "The Original" Cowling System:
-----------------
FROM A VIOLINIST:
"The Cowling System © is a set of 12 exercises designed to increase the flexibility and strength of the hand, wrist, and fingers.
"I bought the course in 1978 and have found them to be invaluable.
"I've kept them all these years and still use them to warm up with before playing."
~ Richard Barton posted on VIOLINIST.COM
-----------------
FROM A BASS PLAYER:
?"My fingers actually DO what my brain tells them to do, WITHOUT getting confused."
~ Anthony Jerome Smith, 35-year veteran bass player.
-----------------
FROM A PIANIST:
"In 1976, my teacher gave me his copy of all the exercises, whereupon I made xeroxed pages to put in a binder.
"My teacher was amazed at my progress that in a year I could play, for example, the prelude #17 of Chopin!
~ "RPN58" (from a pianists' discussion board in England, 2006)
-----------------
FROM A GUITARIST:
"I was introduced to the Cowling System © in the 1980's by a violinist in his seventies, who had amazing dexterity on his instrument for HIS age.
"Through the use of the COWLING SYSTEM ©, I went from "amateur" to an "A" level in music in a very short number of years.
"I have been using the exercises continuously since my friend gave them to me and believe me - THEY WORK."
~ Don Wills Guitarist, Great Britain
-----------------
FROM A VIOLINIST:
"I must say I am highly delighted with the way my fingering has improved since I commenced your hand strengthening exercises.
"Recently, I became very depressed about my playing and almost decided to give it up, but now I feel it's a pleasure, thanks to the Cowling System. ©"
~ "THE VIOLINIST" Magazine, December, 1924
---
I'd love to see YOUR testimonial on this list! If you really do "THE ORIGINAL" COWLING SYSTEM © of Hand Strengthening Exercises", you CAN master and truly enjoy your music!
---
YES! I WANT TO DOWNLOAD THIS E-BOOK.

Using Paypal, or any major credit card: Click This Link, or The Secure PAYPAL Button Below to Get This e-Book Instantly:

---