The ONLY hand strengthening exercises for MUSICIANS!
You will play CLEANER & FASTER, using THE COWLING SYSTEM©: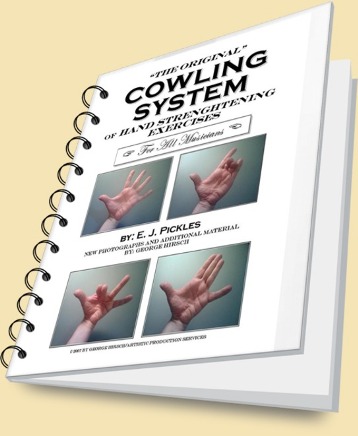 Click below to get the digital book FOR ONLY $22.50!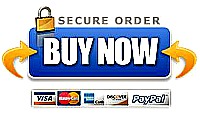 ---

Read what this musician has to say about THESE hand strengthening exercises:
"I am excited. The Cowling System© is "Wow"! I cannot put what I'm feeling into words - I can only say thank you for this AMAZING system.
"I am a professional musician here in Las Vegas Nevada.
"I have been playing Bass Guitar for over thirty-five years. With the Cowling System© of hand strengthening exercises, my hands feel brand-new: rejuvenated, fast and accurate.
"My fingers actually do what my brain tells them to do without getting confused. Thanks for a exercise book that actually WORKS.
"ps: I am only into my first week and my fingers feel like butter!"
- Anthony Jerome [Tony] Smith, 2008
---
Once you get to understand the long-standing and common-sense principles which The Cowling System is built on, you'll see how and why such rapid gains in musical skill are possible.
Here are the principles:
First - PLAYING A MUSICAL INSTRUMENT IS A PHYSICAL SKILL, REQUIRING PHYSICAL EXERCISES. [Read below]
Second - THERE is a RIGHT WAY and a WRONG WAY for a musician to exercise. [Don't do it the WRONG way.]
Third – THE MIND CAN AND DOES AFFECT THE BODY'S RESPONSE TO EXERCISE.
And, Fourth – To really shine as a musician, one should develop CAPABILITY in EXCESS of NEED – also referred to as "MARGIN" or "RESERVE".
Now that we have an outline, let's go over each of these principles in greater detail – please read on:
HAND STRENGTHENING EXERCISES - First Principle - PLAYING A MUSICIAL INSTRUMENT IS A PHYSICAL SKILL, REQUIRING PHYSICAL EXERCISE.
Think of a Musician as a kind of Athlete - In that way playing a musical instrument is similar to Dancing, Figure Skating, or Tennis, though focused on the hands, of course.
In attaining a physical skill, the wise athlete does NOT train his body in ONLY the actions and/or motions of that skill - [Let's call these particular actions and motions "the moves"].
An athlete does NOT train and drill by repeating ONLY those "moves". The athlete includes more comprehensive exercises in ADDITION to, and usually BEFORE learning "the moves".
The most familiar example of this is in the field of Dance. Dancers use exercise systems such as Pilates and Yoga extensively to train muscles otherwise unaffected by repeating "the moves" over and over.
Now this is important: A big problem with relying on "the moves" ONLY is that such a reliance tends to "specialize" the muscles - develop muscles in an imbalanced way. [As well, tendons and ligaments which should be stimulated to develop, do NOT develop as they should.]
This therefore limits the body in Dance or any other sport or activity, or as in a MUSICIANS case, the hands, to ONLY being able to execute those moves which had been practiced.
Then we see that the muscles which one has been using all along to execute "the moves" are now very much stronger and responsive than those which have remained UNUSED [or not used nearly as much.]
So, when THOSE unused muscles are now suddenly called into action, either by attempting NEW moves or attempting different ways of doing existing moves, or attempting to increase speed, etc. what happens? The muscles, ligaments and tendons THEMSELVES will resist change and improvement!
In a musician, this shows up as:
* "Technique deficiencies";
* At best, falling back into familiar patterns;
* Hitting 'a wall' and not progressing beyond that or, at worst;
* Forcing oneself though that wall which may then risk or incur injury.
By following The Cowling System of hand strengthening exercises correctly, a musician could significantly reduce the chance of these difficulties occurring or even eliminate all of these BEFORE they had a chance to develop.
The "Bottom Line"?: NO technique, good, bad or indifferent, will function fully if THE HAND ITSELF is deficient in some portion.
And by the way: The MOST deficient portion of the hand, in string and keyboard musicians especially, tends to be THE FOURTH [pinky] FINGER.
The COWLING SYSTEM handles this problem "with authority". It takes up the Fourth finger with a targeted finger exercise which will advance your playing substantially.
In addition; The Cowling System - the ONLY system of hand strengthening exercise of ANY kind which has specific exercises for conditioning the hand's TENDONS and LIGAMENTS. You will be quite pleased, perhaps even amazed at what occurs when the ligaments which surround your WRISTS are actually loosened in one of the Cowling System's exercises - the SECOND exercise!
Click below to obtain the book [in pdf format]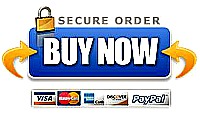 ---
[More information on The Cowling System of Hand Strengthening Exercises:]

What is the RIGHT type of exercise for the musician's hands? The WRONG type could be damaging. Find out more.

Does the MIND influence exercise? Get the answer.

At what point do the technique and the instrument "disappear"? The Cowling System can help get you to that point. Get the information.

[the "make-music-better.com" home page - great info for all musicians and music students]