"PERFECT PITCH"- ABSOLUTE PITCH
Is It "Innate" or, Can It Be Acquired?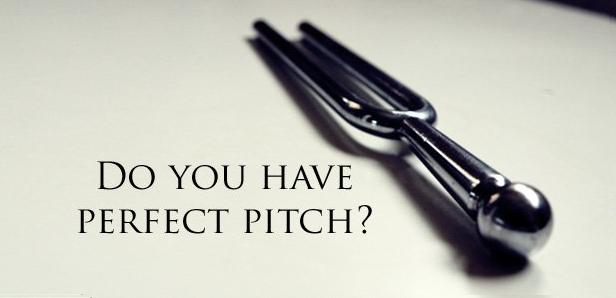 ABSOLUTE PITCH, or "perfect pitch" is defined as  "the ability to identify the pitch of a musical tone without an external reference pitch. To be considered an absolute pitch possessor, an individual must have the ability to identify pitches accurately and instantaneously."

So now that we know what it is, is a there any way to acquire it?

I 'swamped' through various papers and articles on this, and I found some VERY interesting data*.  A research study found compelling evidence that we are ALL born with it!  [See below*]
This then actually turns the entire problem "upside-down".  If we ALL are born with this pitch ability and have somehow 'lost' it - how do we get it back??

Well, I came across an entire valid methodology which does indeed enable one to train him or herself into possessing this "uncanny" ability:

And here's what I found: "DAVID BURGE'S PERFECT PITCH EAR TRAINING SUPERCOURSE"

I'm currently on it, and my experience is:  Yes.  It can and does demonstrate and teach you to get excellent, and ultimately perfect, at hearing in absolute/perfect pitch.
It has been the #1 best-selling ear training method for over 30 years, and is the "industry standard" in this regard.

Like most, I did not know this skill could be taught.  I purchased a copy, which I and my wife have been using.
My wife was overjoyed that she could get onto obtaining absolute pitch without the torture associated with college ear training classes!

And being able to recognize all pitches and chords instantly is probably the most important skill a musician can have.  And if you've always envied those who had this ability, now is the time for you to go get it.  We feel every musician/vocalist should hear this course.  

I give it ten stars!

Here, again is the link to: Perfect Pitch Ear Training.

---
ABSOLUTE PITCH -- ADDITIONAL DATA:
*This article I found regarding absolute pitch has some extremely encouraging data: The specific finding of this study is that it IS inherent in everyone.  And a key factor in its' development is "TONAL LANGUAGE" - Eastern languages in which the pitch [tone] of the word or syllable is essential to the meaning of the word.  It was found that such languages directly foster this faculty.

Here is an excerpt from the article:

-----------------------------
"In a study published in the Journal of the Acoustical Society of America [...] Deutsch and her coauthors find that musicians who speak an East Asian tone language fluently are much more likely to have perfect pitch.
"Perfect pitch for years seemed like a beautiful gift – given only to a few genetically endowed people. But our research suggests that it might be available to virtually everybody," Deutsch said."
------------------------------
---
The point of including this data is to show how the Burge System is based on a valid principle.. In fairness, I have checked out various other sites and methods, and found them frankly quite inferior to David Burge's.  So I'm not mentioning them.

But do go to David Burge's site and check this out in depth, get the materials, and venture into the world of absolute pitch recognition.. Hope to hear from you!
---
YOU MAY ALSO LIKE:
DELIBERATE PRACTICE, AND HOW IT CAN HELP YOU BE A BETTER MUSICIAN, FASTER

---